Get your printer ready. I have some very useful printables for your health-conscious holiday guests.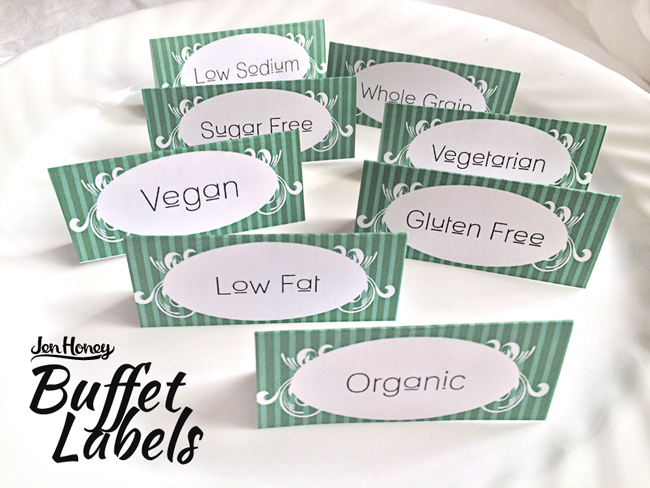 These buffet labels stand up really nicely if they're printed on cardstock. You can set them on the buffet table in front of the appropriate dish, or, in a lot of cases, you can just balance them on the edge of whatever kind of dish you're serving from. That way, they don't get misplaced or end up getting smooshed by someone's plate.
I really wanted to make these customizable, but I haven't quite figured out how to best do that yet. So, I just put every nutrition concern I could think of on one sheet. But, if you'd like a whole sheet of just "gluten free" labels or something like that, let me know.
Here are a few items from my Zazzle shop to get your holiday buffet table all the more festive.
Enjoy, and be sure to follow this blog for more freebies all through the month of December!