I recently got a gelatin printing plate and I haven't been able to put it away for more than a few hours at a time. It's really addicting. I wish I had thought to take some pictures of my gel plate to share before I used it a million times and got it all yellowy stained and grungy around the edges. But, basically, it's a gelatinous flat rectangle. To make a print, I roll a layer of paint onto it with a brayer and then use brushes, stencils, cutouts and just about any texture-making implement I can find to make subtractive designs. Then I lay a sheet of paper down on the plate, rub it down, and pull up magical artwork.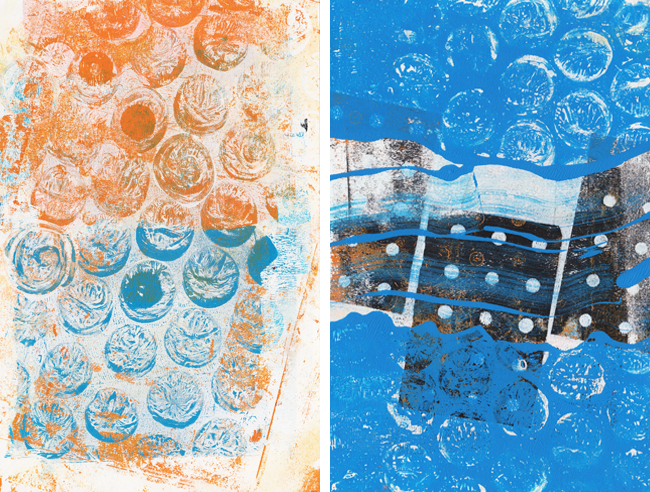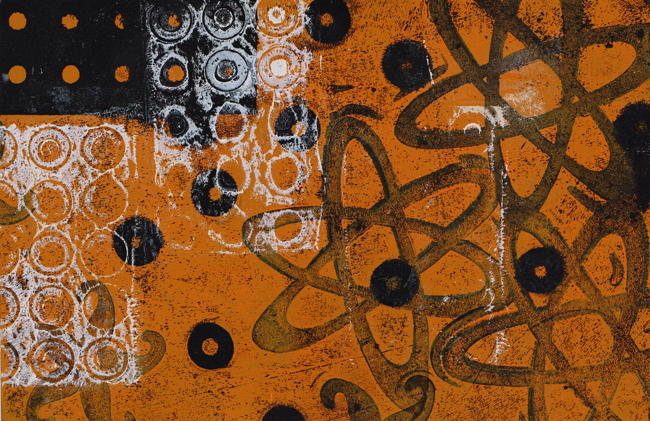 These prints were made with a combination of bubble wrap (the extra big bubble kind), hole reinforcers for binder paper,the sheets that the hole reinforcers came stuck to, and some foam stamps.
Then I went on to cut some of my own stencils and masks and make prints from those.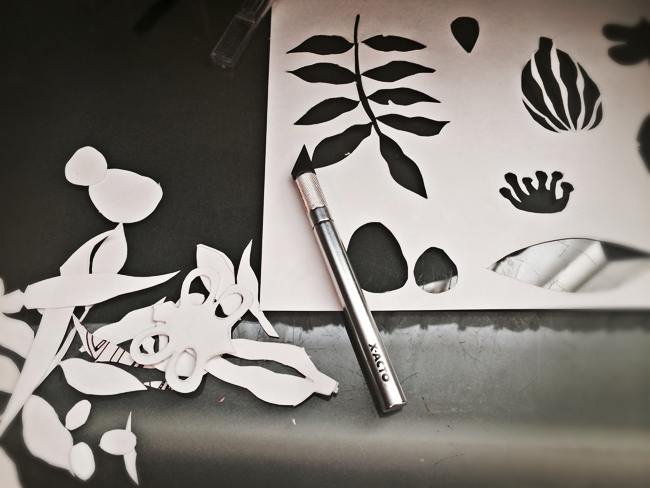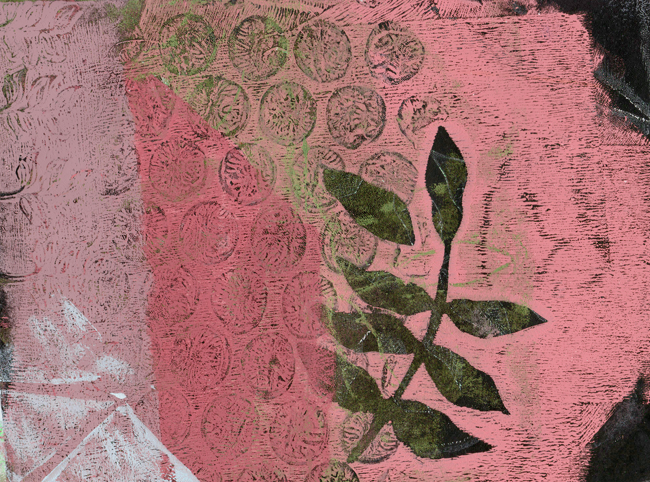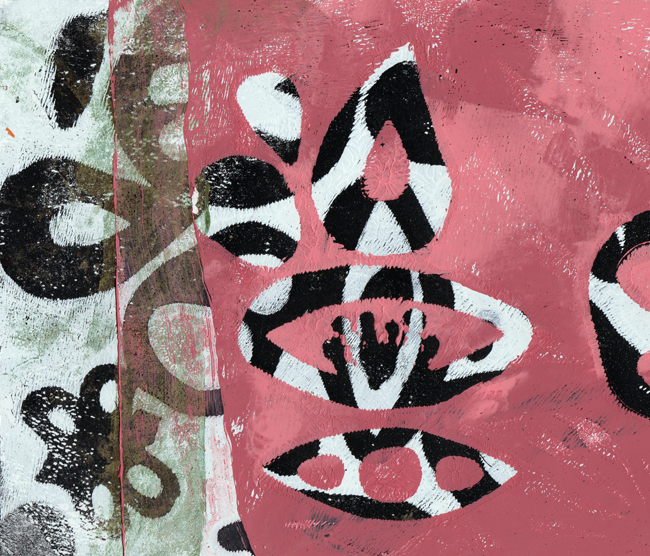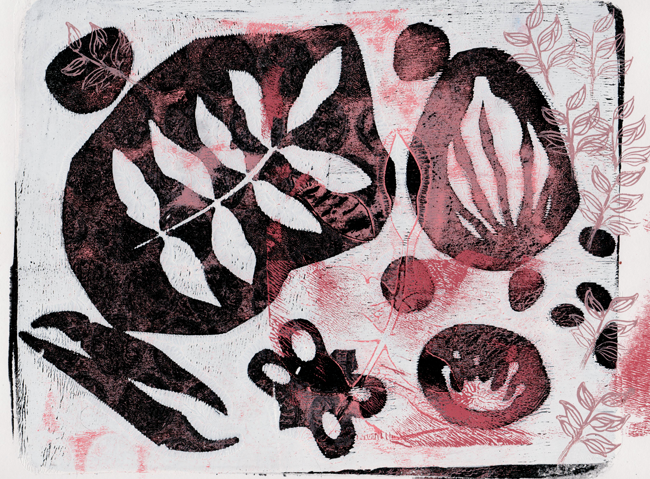 I think these make pretty awesome-looking phone cases, too!
I have a whole bunch of other things I want to try with my gel plate; using semi-translucent paints, printing of fabric and wallpaper and other cool stuff like that, collaging with my prints, collaging
on top
of my prints, etc. So, you can expect more posts like this coming soon!