I've been experimenting with painting and drawing on top of my gel prints.
I had laid a couple rubber bands on the print plate for this one, and the resulting image reminded me of fish, so I went with it and fleshed out some cartoony fish in paint pens, just for fun.
On this one I just added some designs in white paint pen.
Then I experimented with digitally changing the coloration.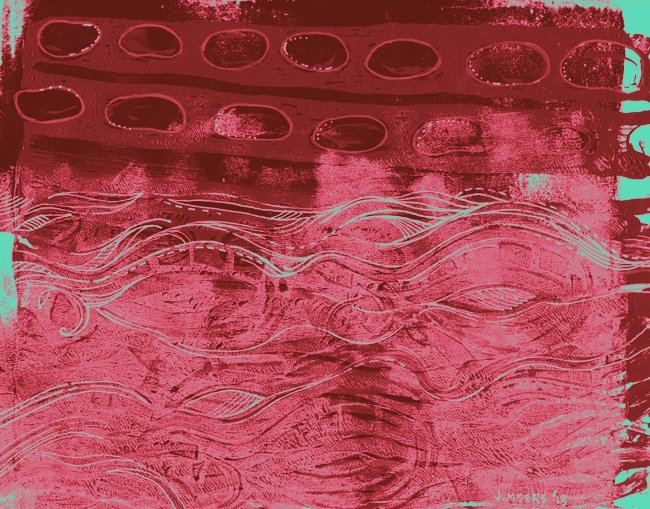 Gray marker doodles on top of a print that I textured with handmade foam stamps.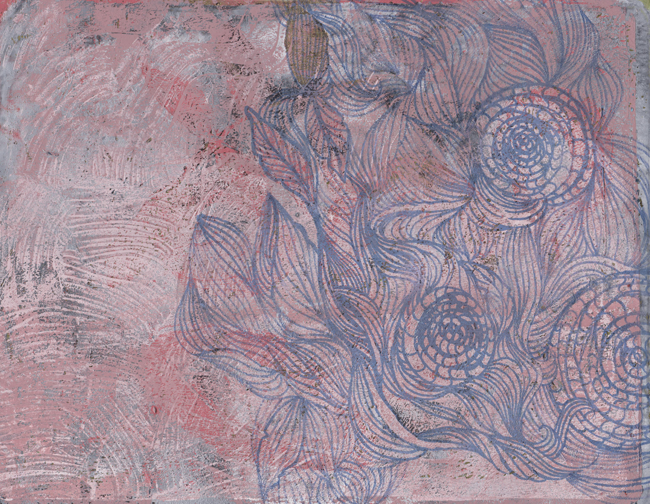 Color variations.
I chose this bright one to use on a new line of products in my Zazzle shop. I named it "Neon Tendrils".