I forgot to share one of my favorite things when I wrote my
Valentine's post
earlier this month!
I took inspiration from vintage coupons and movie tickets to create these cute, retro love coupons for you and your sweetie. They're offered on "table cards" because that was the best way I could make them available to customize one at a time. You can fill out the "free service" area (where it says "neck massage") and the custom message area (where it says "Happy Valentines from your Pookie") differently for each card, and bulk discounts still apply, even if they're all different. Pretty cool, huh?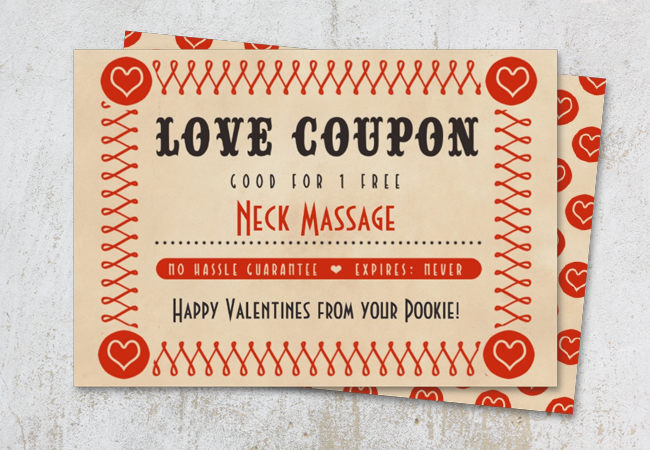 Here are a few ideas to get you started:
-neck/foot/back/wherever massages
-home-cooked meals (specify your honey's favorite dishes!)
-a no-complaint begrudged task
-Picnic
-A night out with friends while you watch the kids.
-"Get out of jail" or "You're right, I'm wrong."
- Back scratch!
- Intimate photo session or other naughty activity ;)
Enjoy getting creative and sentimental!