Last week I went through my art supply shelves and micro-organized everything. It was 2 days of what seemed like endlessly sorting pens and pencils and markers and chalks and pastels and paintbrushes.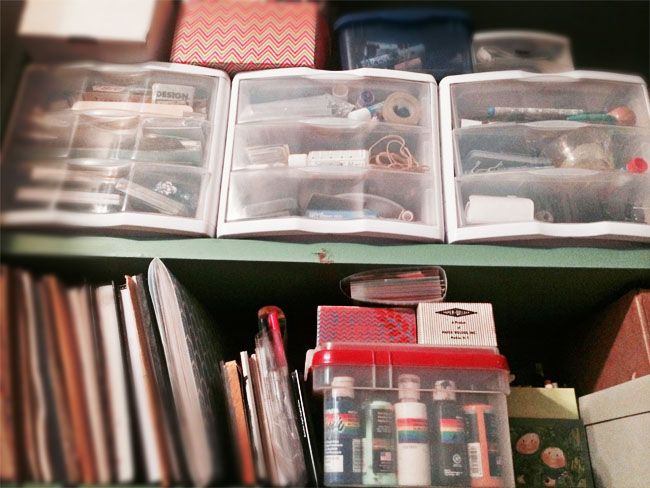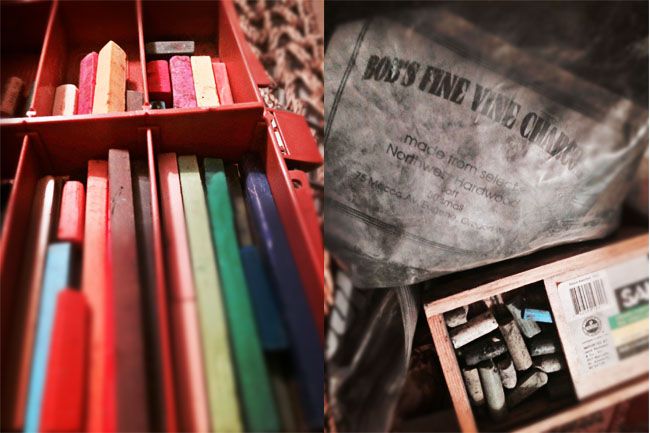 I don't know what I'm going to do with all my chalks and charcoal. In the last couple of years it's become very clear to me that I am not a "dry media" type of artist. I like ink and paint and pens. But apparently I had to buy at least a dozen chalk pastel sets before I realized that.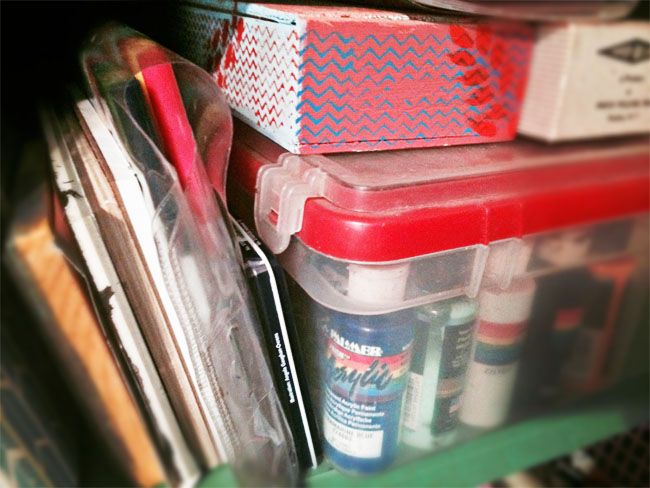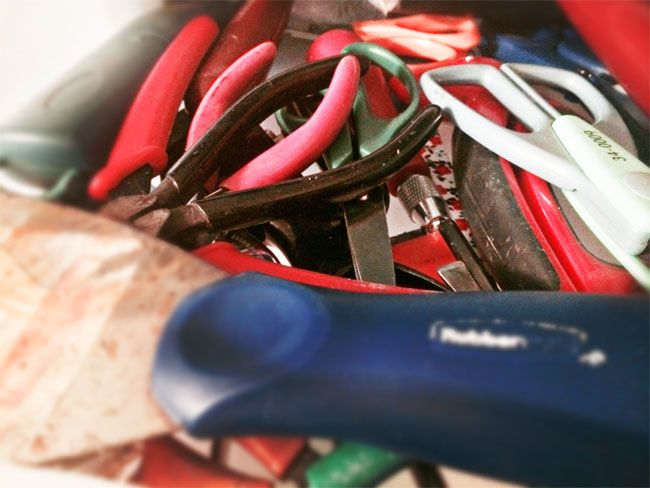 You know what's ridiculous? Sorting through all this stuff only seemed to make me want MORE. It's a sickness, I tell ya.I look at all this stuff I have and all I see is what's missing. "Why do I only have this one tiny tube of modeling paste? I know I don't
use
modeling paste, but if I wanted to, I'd definitely need more than this!"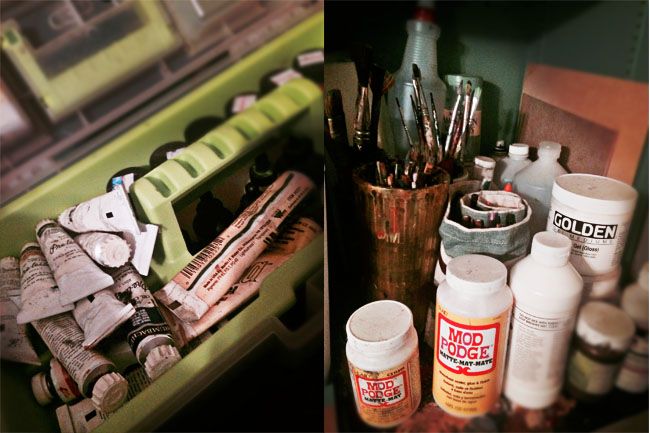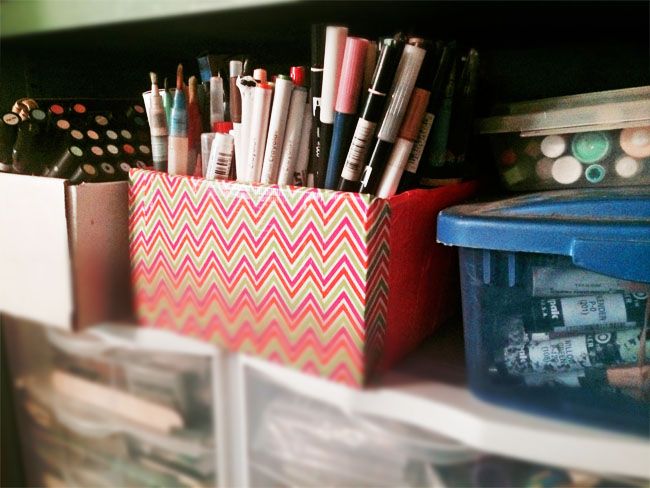 See the Willow Green Chartpak marker in the clear box to the right of this photo? I know I've had that marker far too long, because the label is puppy-chewed...and my dog is 10 years old now.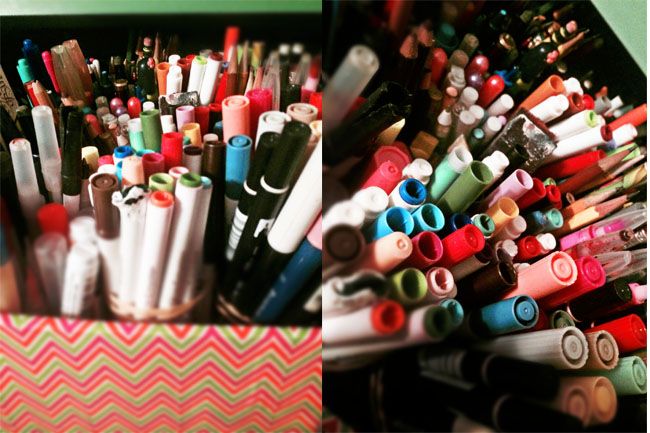 I will not give into my art supply fetish, though. I will use these supplies up. ALL OF THEM!!!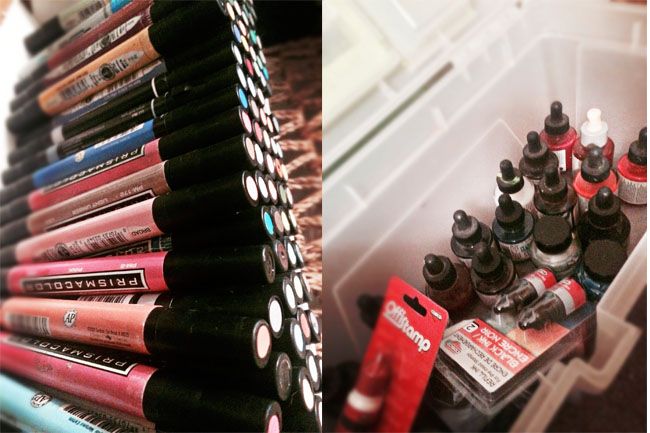 That blank spot on the shelf (below) is taunting me. Constantly suggesting things that could be bought and placed there. "LALALALA, I can't hear you!"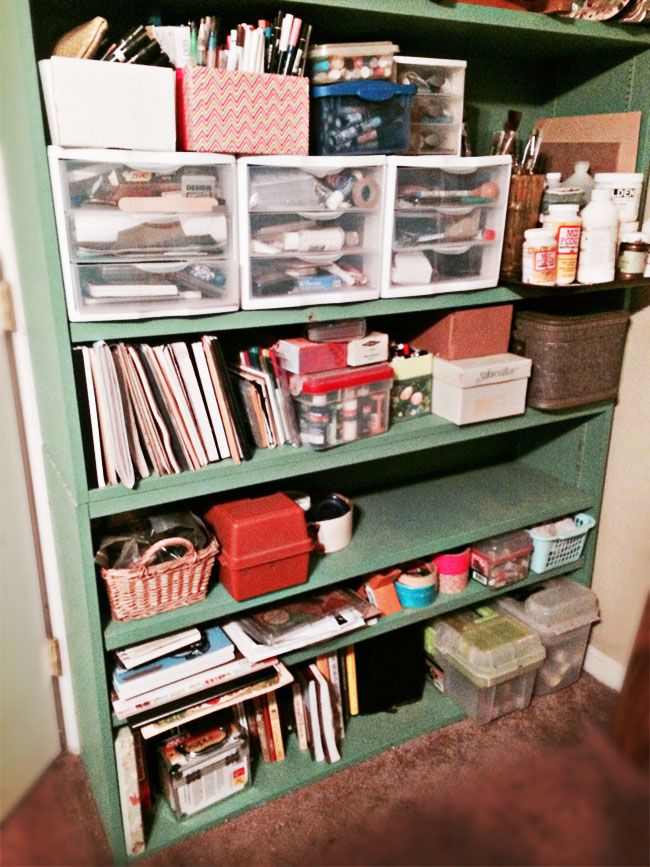 Heh. This doesn't even include my
crafting
supplies. Oh boy.