It was midnight when I finished cutting the stencils for these prints, and I said to myself, "I better save these for tomorrow. If I get out the gel plate now, I'll be up all night.
Next thing I knew it was 3AM and I was covered in paint. Haha.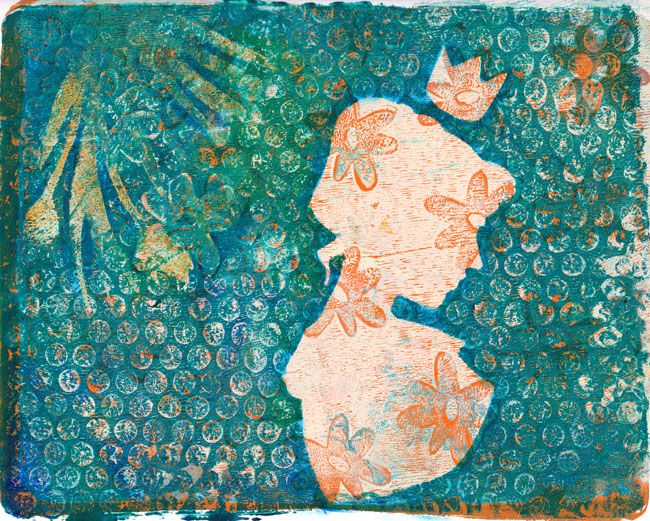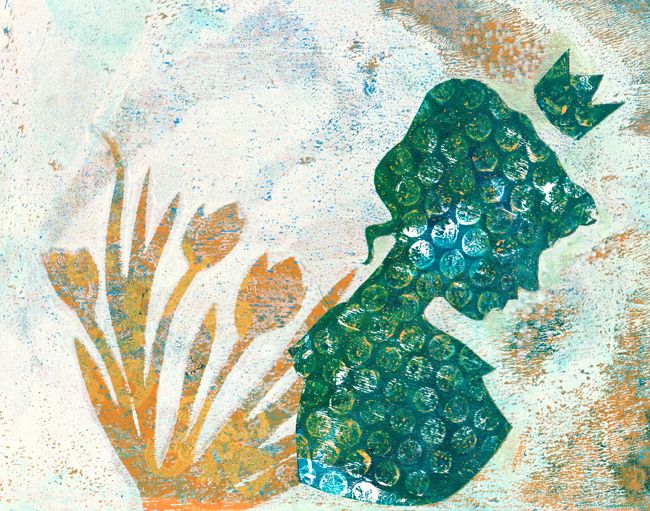 I really loved how these turned out (especially at 3AM when I was delirious. Had to check in the morning to see if I was still as happy with them). I defined the edges of the silhouettes with markers, blending them with my finger. The last print here is actually the cameo stencil itself, clued down to another print I did using a tulip stencil from the same stencil-cutting session. I was so happy with the pattern that accidentally ended up on it, that I decided it shouldn't be used any more.
My favorite of the 4 prints is the green one with the magenta in, so I used that one to create a "Queen for a Day" Birthday design.
You can see the whole collection
here
.