This week I decided I needed some border stamps, so that I could quickly partition off areas of my art journal pages. I had a big block of Mastercarve (the white stuff I used to make the stamps with), so I started cutting off narrow slices of it and it occurred to me that if I leave them unmounted, I can bend these stamps to curve! OK, maybe this is kind of a "no duh" situation, but I hadn't really thought about it before and I was really happy with how useful the bendy-ness is to my intended purpose.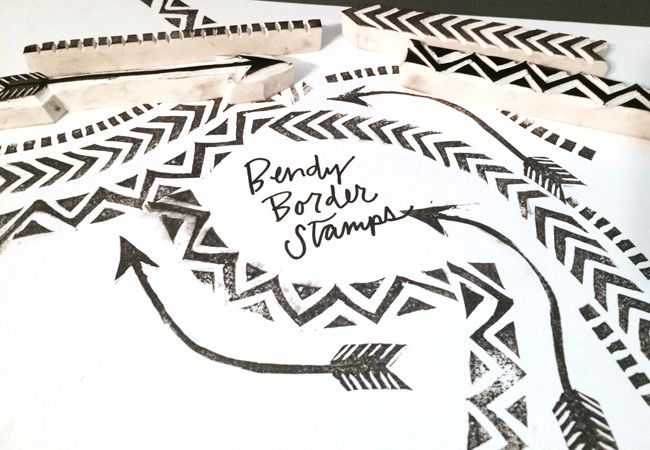 As you might notice here, there's a little problem with the stamps really wanting to move and smudge the ink as I lifted the stamp, but with a little practice, I gained better control of that.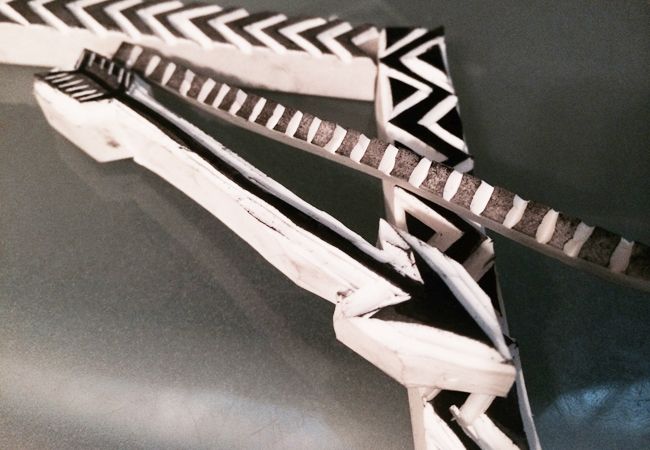 Border stamps are a great project if you're new to carving stamps, because you can make a lot of designs with only straight lines (curves are tough), and if you mess up, you're only out a narrow sliver of your material.