For Stamp and Stencil Saturday this week I intended to post my Mod Moroccan stencil that I made out of laminated paper, but then I was too excited about the prints I made from it, and I ended up
posting it early on Thursday
.
So, last night I was wondering what I'd do for today's post, and I thought it'd be fun and quick to do some watercolor photoshop "stamps" (brushes). However, it ended up being much more
fun
than quick, and I was up all night making this colossal set of 55 floral brushes that I'll surely be using all throughout Spring this year.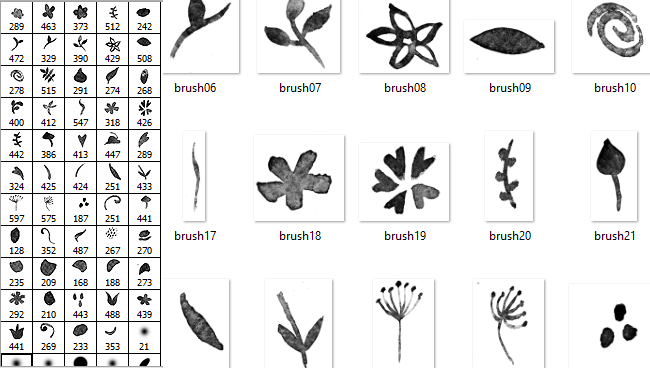 All morning I've been playing with different ways to use them. They make adorable wreath graphics.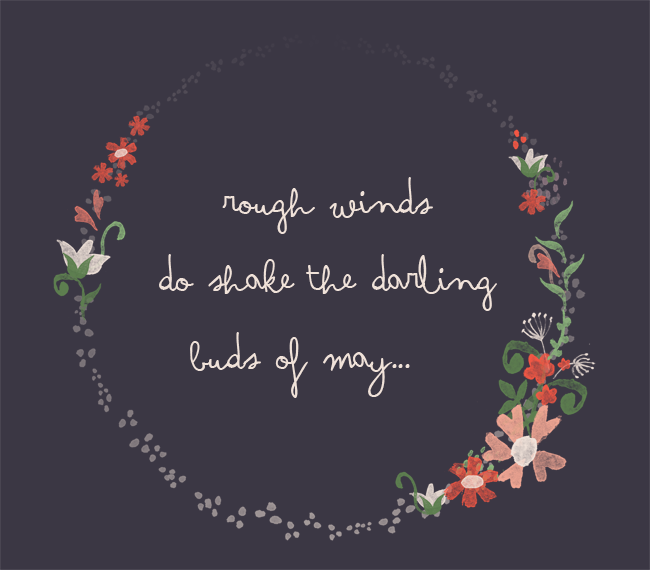 Since I ended up putting so much time into these, I'm considering making the brush set available for a buck or two download. Is anyone interested? I just need to find a suitable way to do it. I know that Etsy now has instant downloads, but I'm not quite sure I want to get involved with running an etsy shop again. I'll figure it out.