For the last several years, at the beginning of the year, I've found myself looking for ongoing projects or art challenges to participate in. They've never lasted past January. But, I'm trying again anyway.
This year, on this blog, I will be doing STAMP & STENCIL SATURDAYS every week.
I like this idea because there are so many different ways to make both stamps and stencils. And also because I can use both in my gel prints, and for surface pattern designs for items in my shop.
Now,
since my art supply shelves already runneth over
, I am also extending this project to include digital stamps (photoshop and illustrator brushes) and stencils (photoshop custom shapes). One can never have too many
digital
supplies!
I went digital for my stampmaking this week. I made a trio of layer-able stamps in a cute little pear design.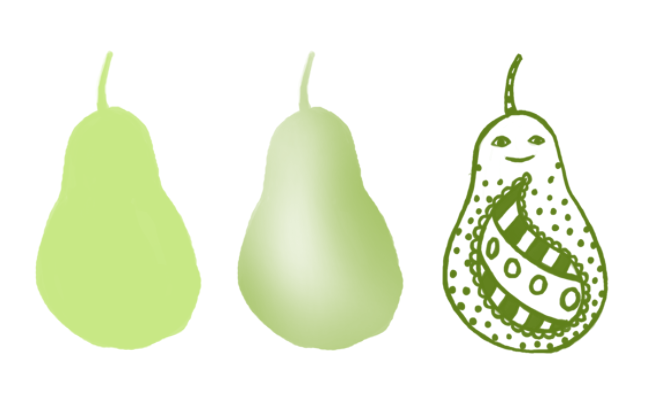 solid - shading - line art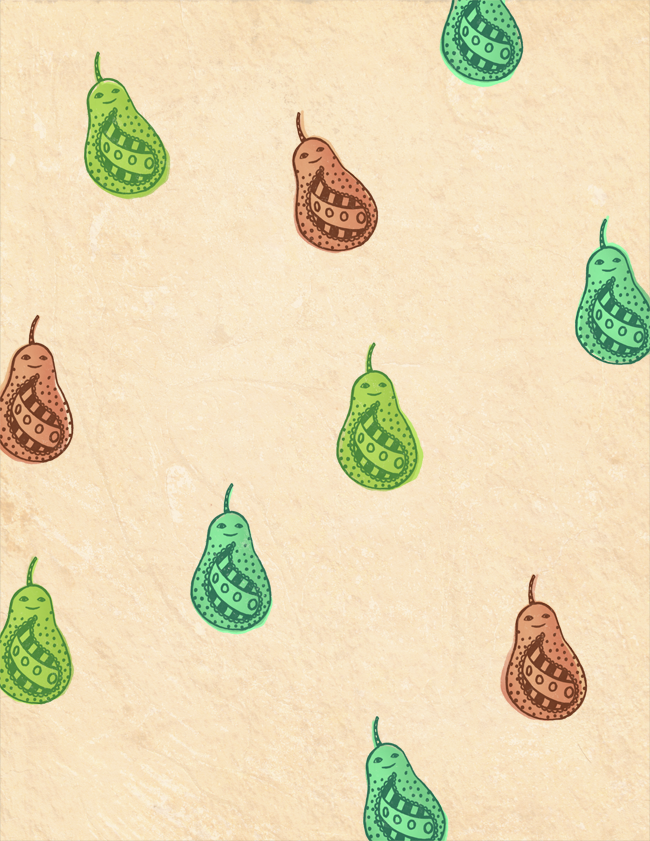 It would be a fairly easy to just make the line art stamp and then color it in manually, but I like this idea of layered stamps because I can stamp them slightly out-of-register and enhance the hand-stamped look of them.
If anyone's curious how to do this, I'd be glad to make a tutorial. Just leave me a comment!