Zazzle has been offering leggings for several months, but I keep forgetting about them because they're the only item that calls for long and skinny-shaped designs. But, for the last couple of weeks, the few pairs of leggings in my shop have been selling like crazy, so I decided it was time to focus some attention on new leggings designs.
There are 20 new designs, each available on your choice of 12 different colors of leggings, and they're all customizable.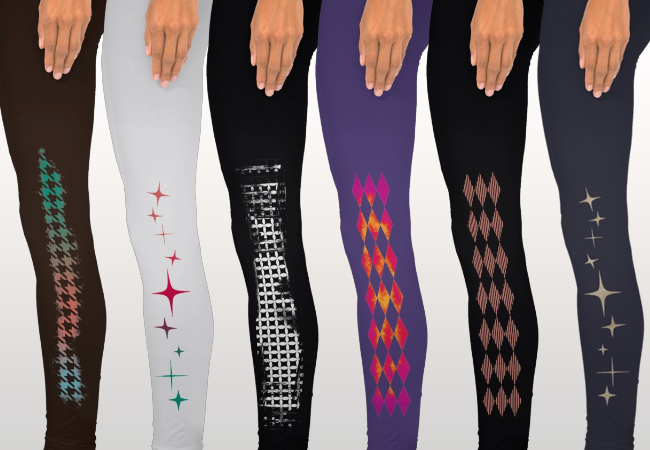 I also had a bunch of fun putting together some outfits to show how I would style my leggings. In the great "Can Leggings Be Worn As Pants?" debate, I stand firmly on the "
These are comfy and I'm gonna wear them any way I please"
side. These particular leggings are nice and thick and cozy, so I think even those who usually see leggings as
tights
would accept these as pants.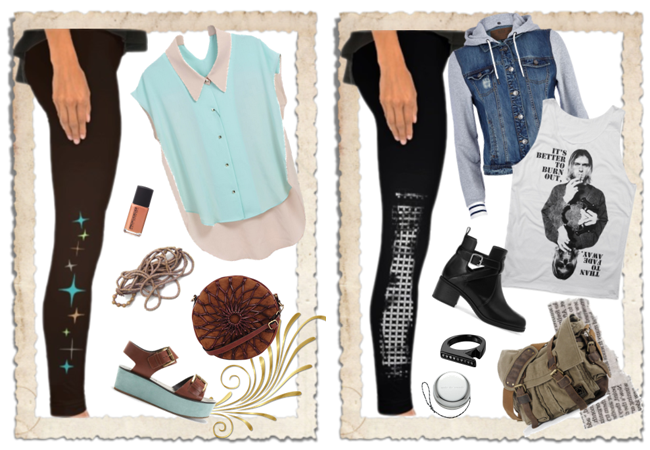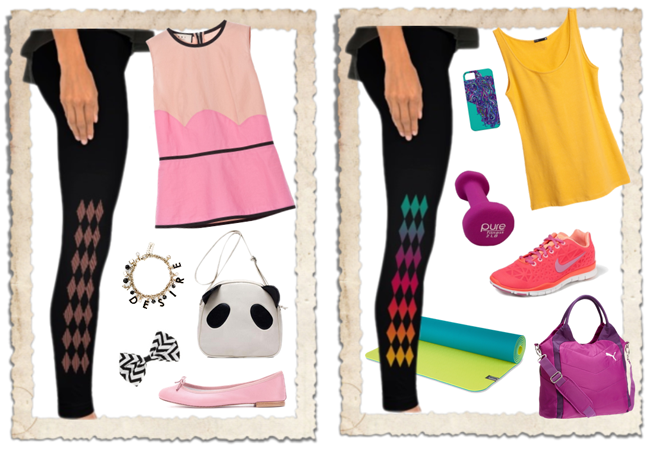 Left:
Right: