My second post for 29 Faces and I'm already behind. Sigh. But, I know I'll catch up. I just wanted to really take my time on this one because the subject is one of my favorite human beings on earth- the baby of my family, who is not much of a baby any more. My niece, Monica.
She went to her first High School dance on Saturday.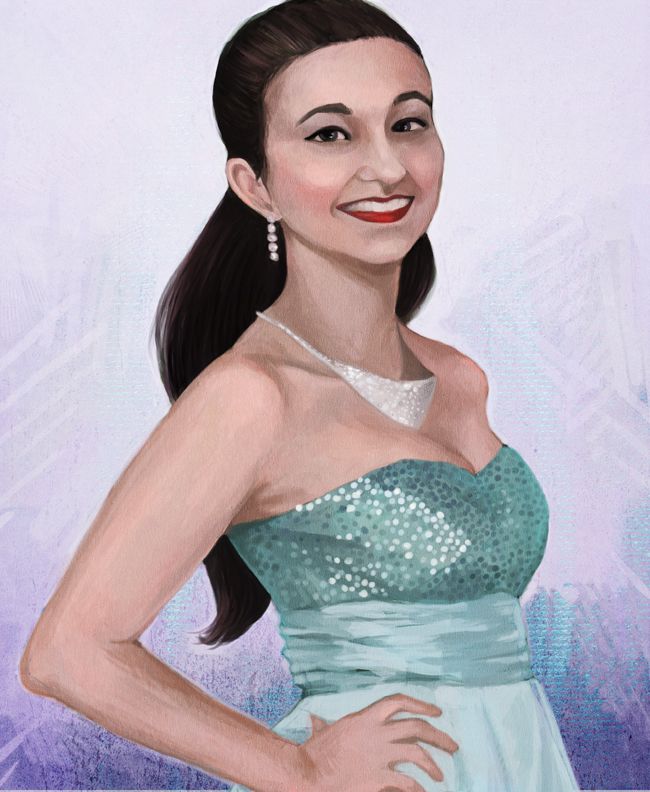 I had to stop myself from making her look younger
a thousand
times while working on this. It's hard to come to terms with the fact that she really is
that
mature looking.
Details-
I've been timing my paintings lately, trying to get a better idea of exactly how long it takes to do various degrees of detail (for the sake of giving my clients accurate estimates). This one took 5 hours, 20 minutes.
Also- I've FINALLY finished my
About Page
, which you can see any time if you click the "about" tab at the top of this blog. I've had this blog for 7 years, and I've never had a proper introduction of myself here. I think for a while I had a profile widget that said something about how I like to poke things with sticks or something, but I deleted that a couple years ago and never replaced it (until now). It's pretty much the hardest thing in the world to write an About Page. I'm the type of person who will forget my own name when someone says something like, "So, tell me a little about yourself"....
"Uhhhhh..."
So, the writing is still a little stiff and business-y for my taste, but at least I'm not a stranger rambling into the abyss of the internet any more.
Go check it out
!