This week I knew I'd be starting on some handmade Valentine's goodies, but I didn't have much of a plan in place. I decided to just wing it and sketch some designs straight onto foam to cut out as stamps (see bottom photo, right). Since I had no plan in place, a lot of my sketchy lines, drawn in ball point pen, were still visible after I cut my stamps. I didn't think much of it, because I use these with my gelli plate, and I knew the evidence of "winging it" would be covered up in paint soon enough. However, for this batch, I wanted to make a set of matching masks as well, so I used regular ink from an ink pad to stamp the designs onto card stock and then cut around them. You can see from the photo of the masks (bottom left) that the stamp pad re-activated the dried ball point ink and transferred onto the paper. This is not exactly an attractive effect in this instance,
but
it gave me ideas on how to do this in a more intentional way later. Next week I'm going to cut some simpler foam stamps, draw details right onto the stamp in ball point pen, and then use them with ink. Can't wait to see what I can do with this accidentally discovered technique!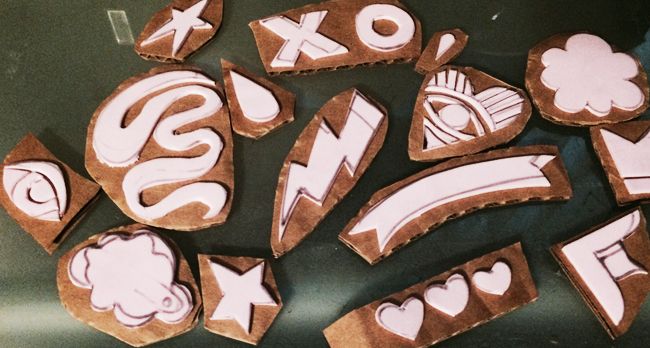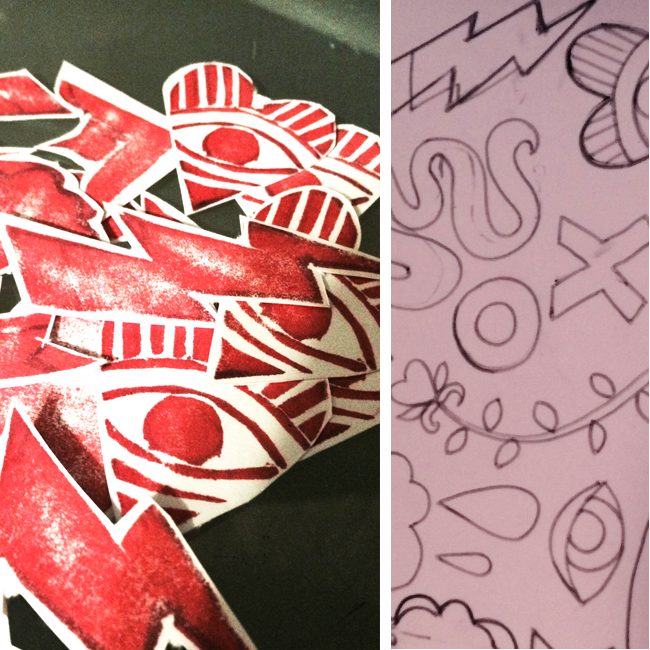 Here's one finished piece using the stamps and masks and my gelli plate (as well as some drawn elements added digitally), which I made to send to my B.U.F.F. (Best Uncle Friend Forever).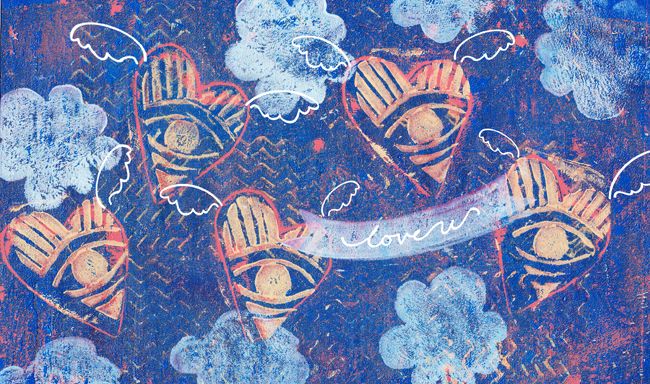 Also, now that it's February there's going to be some changes going on around here. I am moving soon, and there's SO MUCH to do, so I'll only be working 4 days a week instead of 6 (Tues-Fri) for the next 2 months. This means there will also be less to blog about for a time, but I think this
EVERY SINGLE DAY
blogging has been a little overkill anyway. So...I'm thinking 4 or 5 days a week instead of 7, and hopefully a little more absence will make your hearts grow fonder...maybe? Eh? *Crickets*
See all STAMP AND STENCIL SATURDAY posts here.