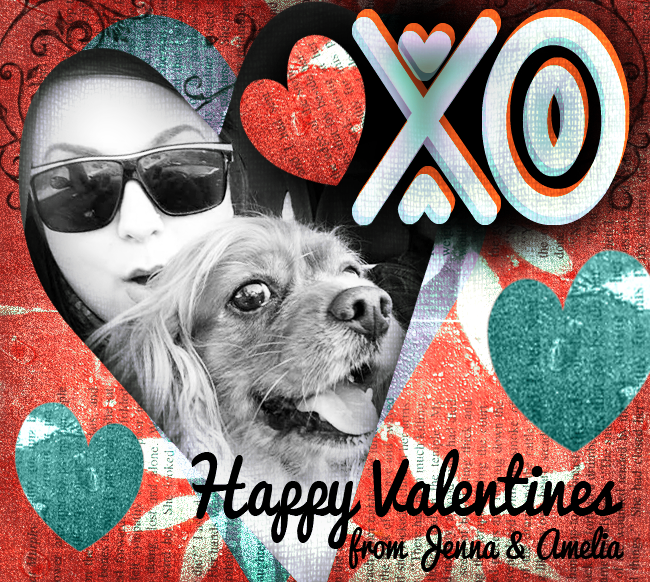 Heyyyy, happy Valentine's day... Or not, if you're not celebrating. I like it, despite my singleness, because it gives me a good excuse to draw hearts on everything. I even have little hearts on my ring fingers from manicure time with my aunt who visited for a few days.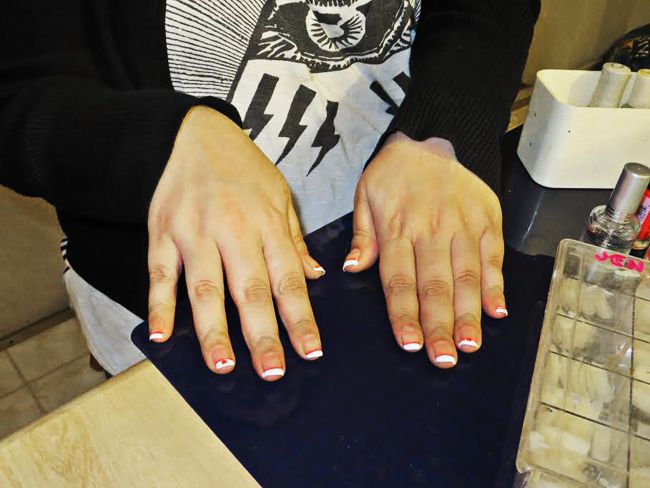 I fell right out of the habit of blogging as soon as I went into "vacation mode" (read: "take lots of naps mode"),so I have a smattering of things to share today.
First up: Face # 12 for the 29 faces challenge. I'm behind again. Whoops.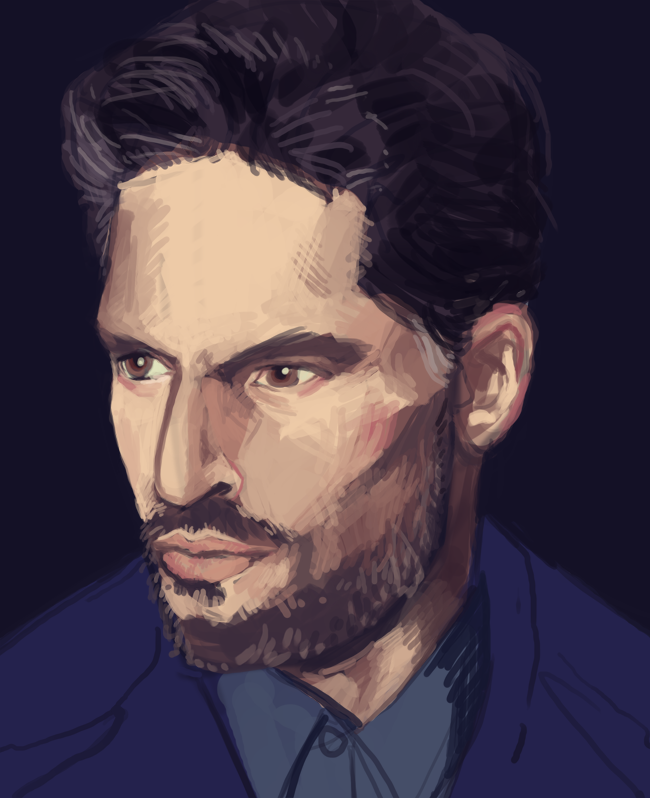 This is a 40 minute painting of Joe Mangianello. I wanted to do plenty of male faces for this challenge because I tend to draw and paint females usually. Here it is at 10 minute intervals.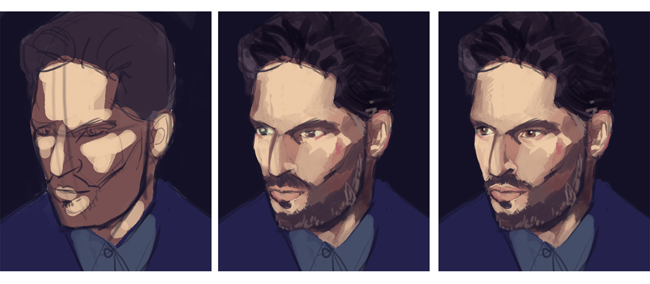 Next up: Art Journal. Just one spread this week. I'm kinda slowing down on art journaling because I'm getting close to filling up the book and I'm not sure what I want to do for my next one. I'll get it figured out this week.
Also, I didn't blur out this page because I think this dream I had was totally bizarre and funny, and somewhat insightful about body image issues, which is something that some may relate to.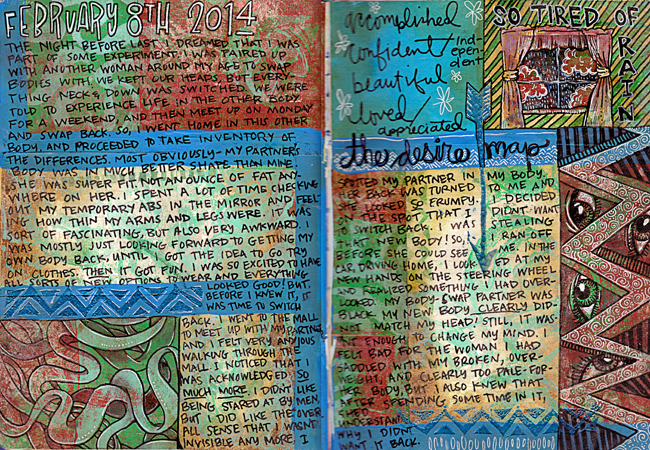 Materials: Cut up gelli prints, acrylic paint, decoupage, drawing marker, white gel pen, crayola markers, post-it.
Details: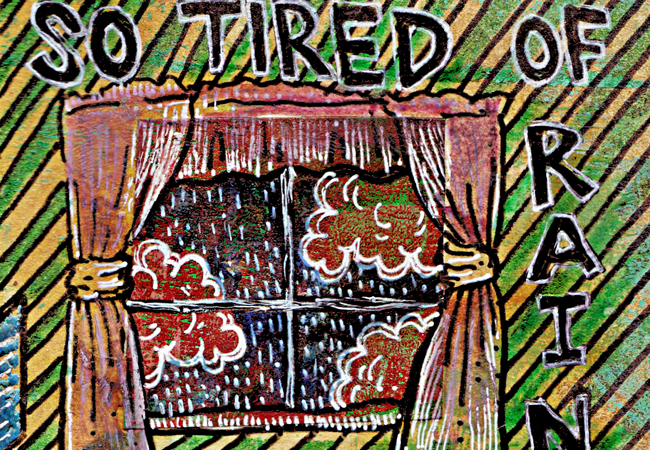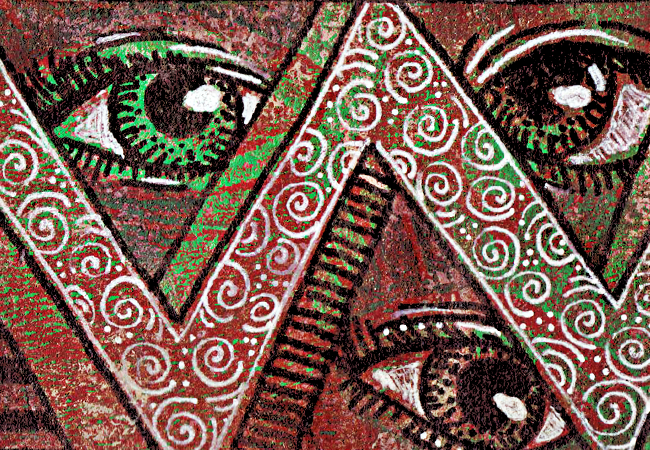 Lastly, I'm happy to announce that I've got my first listing up in my new Etsy shop! I've got some gelli printed/ painted/drawn digital papers for scrapbooking, collage, or any personal design projects. I really want to see what other people will do with my resources! If any of ya decide to get these, PLEASE let me know how the instant download goes and show me what you make with them!