I'm writing to you today from my new office. Check it out! It feels so fancy to say, "my office" (for the last 7 years my office, studio and bedroom have all been one room). On the wall is my print of
"Queen of Ravens" by Samantha DeCarlo
. Love her work.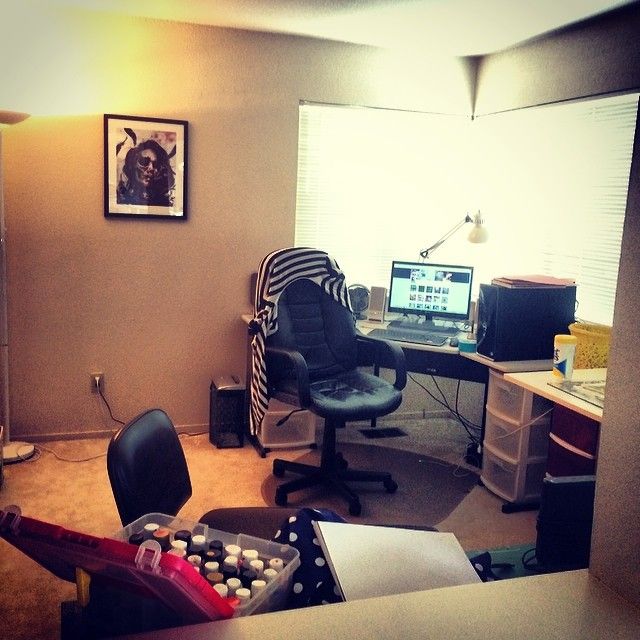 Moving is a lot harder than I remembered. To be honest, it's been kind of brutal on me, emotionally. But, today I got to get my gelli plate out for the first time in a couple weeks, so that helped my mood.
I'm working on some Lady Liberty prints for 4th of July....in 4 months. I know, seems weird, but I've gotta stay ahead of the holidays.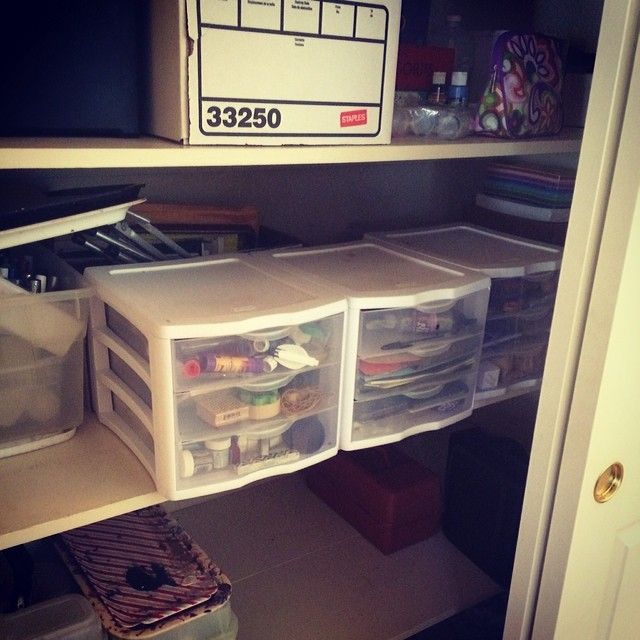 Here's the office closet. I never would've imagined
in January
, when I got my old shelves all organized, that 2 months later I'd be moving all that stuff into a different house.
Also, I have no idea why that spork is in the drawer.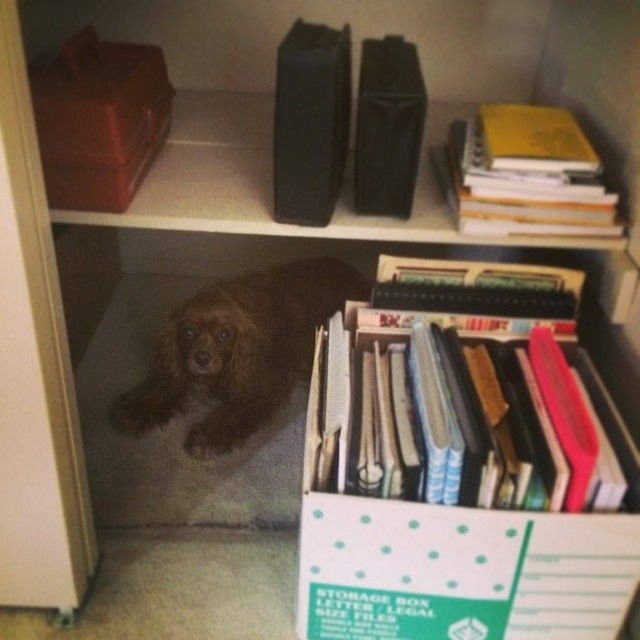 Miss Amelia thinks this closet is her new cave.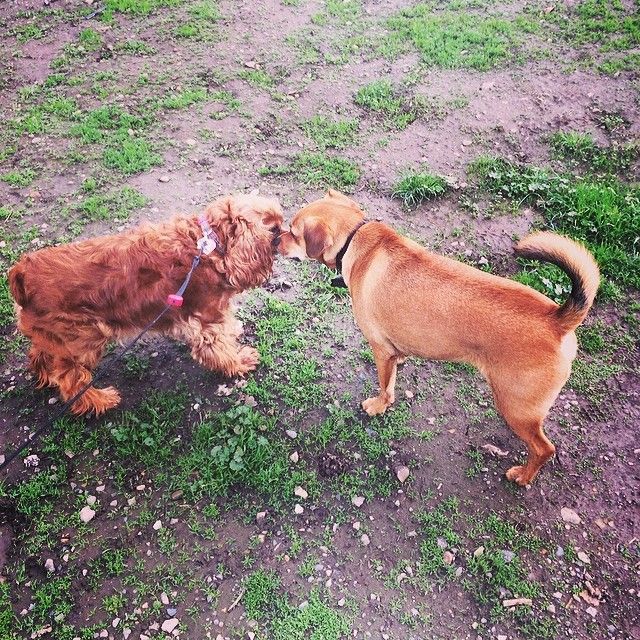 Best thing about my new neighborhood is that we have a dog park. Amelia gets to make friends with other dogs and I get to make friends with other dog people. Dog people are my favorites.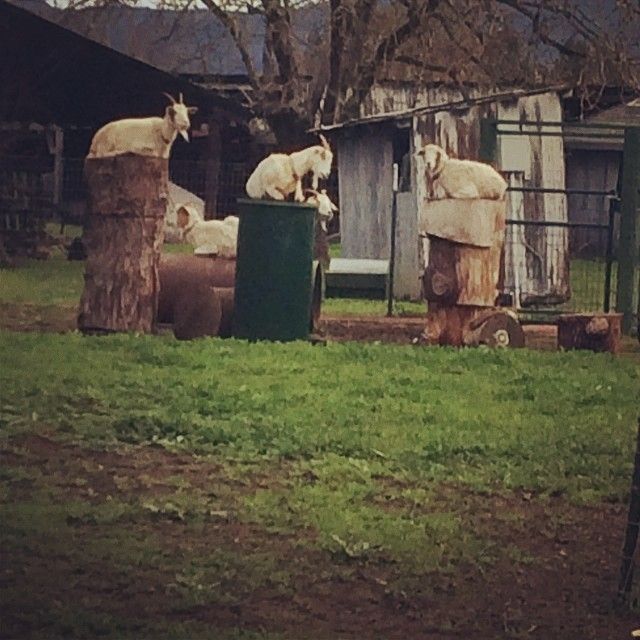 There's also some goats in the 'hood.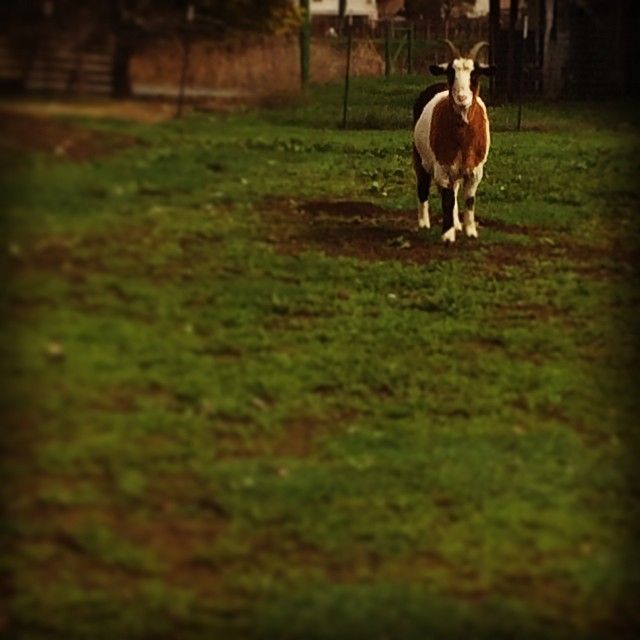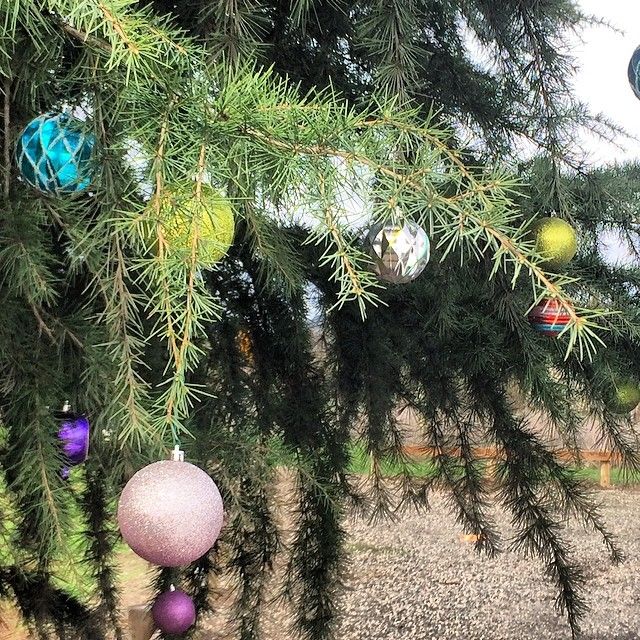 At the dog park, someone has done some really early decorating for Xmas on a couple outdoor trees.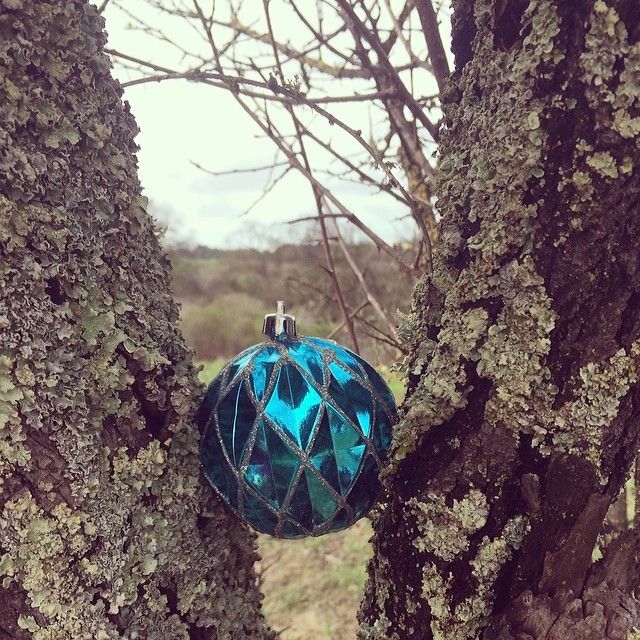 I really want to add some decoration to these trees. What kind of ornament should I make?